QUICK DIE CHANGE & QUICK MOLD CHANGE SYSTEM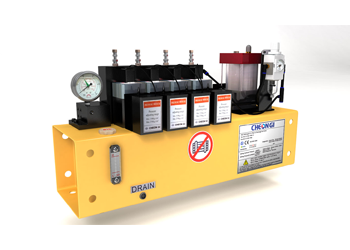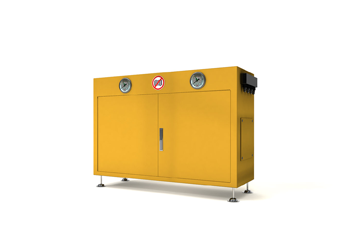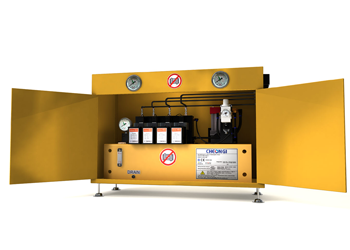 HI LOCK UNIT
It is an equipment that supplies generating
hydraulic pressure by air pump operating to
CLAMP and DIE LIFTER.
It uses NON-LEAK VALVE and INTER LOCK
circuit system to maintain hydraulic pressure.

CHEON GI's HI LOCK UNIT is one of the components for Q.D.C. and Q.M.C. SYSTEM
This is a hydraulic device composed of the pump (air drive hydraulic pump) and the air-pilot operating Direction-valve (Non-Leak type)
Since can be attached to the manifold, this unit can be used for different purpose due to various applications even though it is a compact type.
For operating type, the Electrical operating system (HU-S) That can be operated remotely and the Manual operating system (HU-M) are also available.
The standard type has the pressure gauge and the air fitter. With air supply, high hydraulic pressure
can be easily obtained in any condition. So this unit can be applied to the automated machines, such as the clamp party, the locking system, etc.